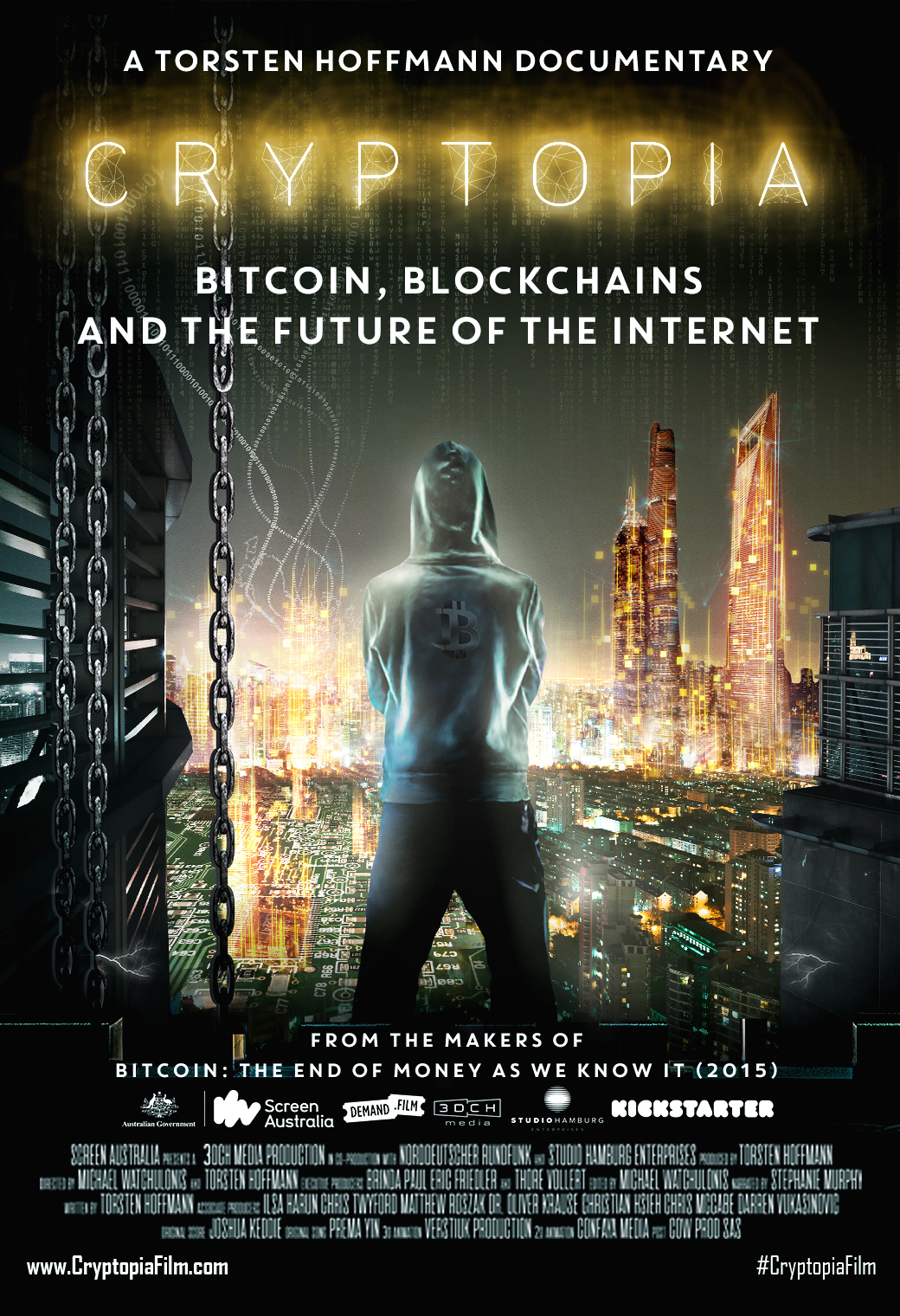 #CryptopiaFilm: Our TV Documentary about Bitcoin, Blockchains & the Future of the Internet
Bitcoin has been called one of the most disruptive technologies of our times, threatening banks by building an alternative and decentralized currency system. Its "blockchain" could provide a blueprint for a better Internet – challenging the dominating technology giants.
Despite this potential, Bitcoin is undergoing severe price volatility and the community is facing a bitter internal 'civil war'. Moreover, much of media coverage is often misinformed or misleading and the general public is still confused about the technology and its larger implications. 
Can this technology, designed to operate independent of trust and within a decentralized network, really provide a robust alternative?
Can it and the people behind it be trusted to secure elections, prevent financial meltdowns and keep our private information safe?
Or are cryptocurrencies just as unfairly distributed, easily manipulated and dangerous as our current systems?
Join award-winning filmmaker Torsten Hoffmann four years after his first Bitcoin documentary, Bitcoin: The End of Money As We Know It, on his journey to find the answers to these important questions that may redefine the future of the Internet (Web 3.0).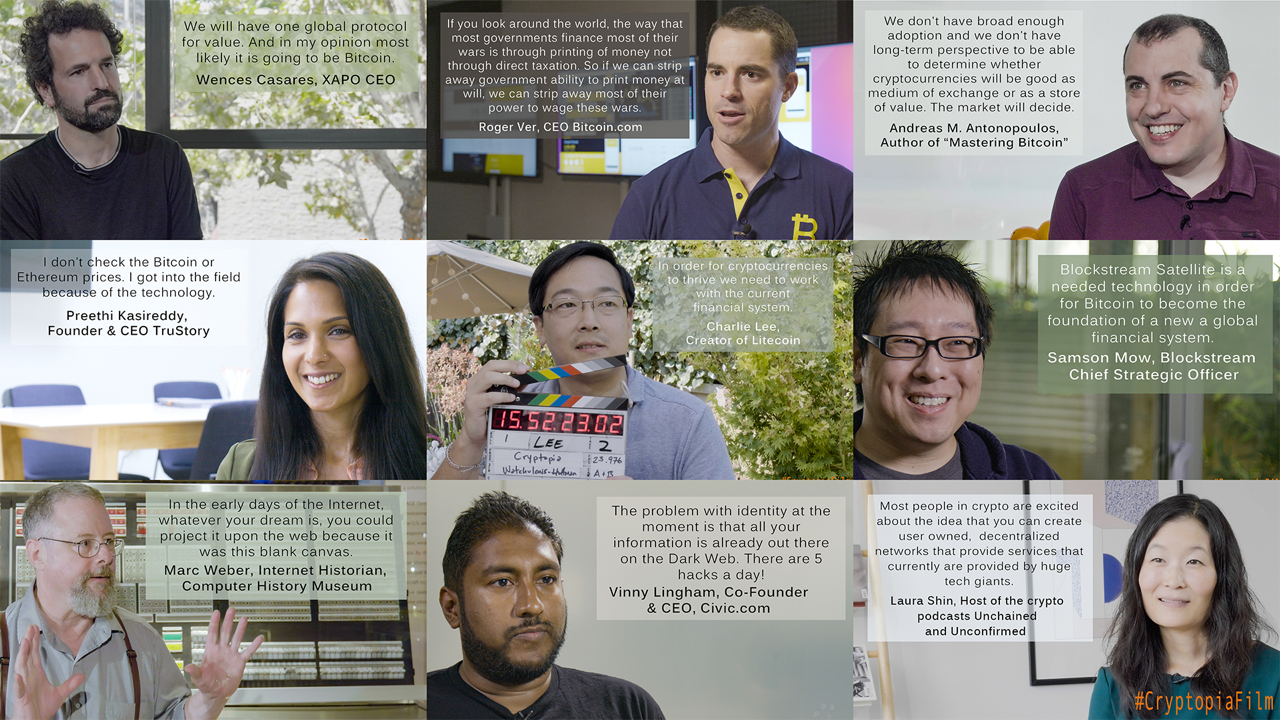 With the proliferation of the Internet, the power of Governments and large tech corporations has reached unprecedented levels. In fact, in the past few years  
Our privacy has been jeopardized, 
Our social media weaponized,  
And our democracies compromised 
leaving some to wonder whether technology itself lies at the core of the problem. 
Now, the big brains (and big egos) who brought us Bitcoin claim that they are building a cyber utopia, where we can take back control of our privacy, run unhackable elections, and break free from the shackles of existing banking institutions.
We talk to the experts themselves about the alternative cryptocurrencies like NEO, Litecoin and Ethereum. We talk to them about all things cash, money, crypto currency mining and smart contracts. We even talk to one of the fathers of the Internet (TCP/IP) who shared his wisdom on camera with us.
Can blockchains live up to this bold promise and … or has the crypto movement lost steam amidst cybercrime, scaling problems, consumer confusion, price crashes and internal debates within the community? 
This 4K Content Hub doc production is supported by Screen Australia and in partnership with Studio Hamburg Enterprises. CRYPTOPIA has also been successfully funded via Kickstarter, reaching 196% of our original goal.